Kalsoume Sinare Discloses The True parents Of Her Alleged Twins.
Multiple Award-winning Ghanaian actress, Kalsoume Sinare was in the news for the past three days after she posted a beautiful picture of herself holding a set of twins in Instagram.
The picture immediately went viral and generated lots of reactions from social media, many concluded that the twins belong to her while others were also surprised about when and how she got pregnant, not to even talk about giving birth.
The reason why people concluded that the babies were hers was the caption she wrote and her dressing in the picture. Kalsoume Sinare was seen wearing a beautiful all-white dress, an expensive wrist watch, and a silver-coloured veil and the babies wore the same striped attires.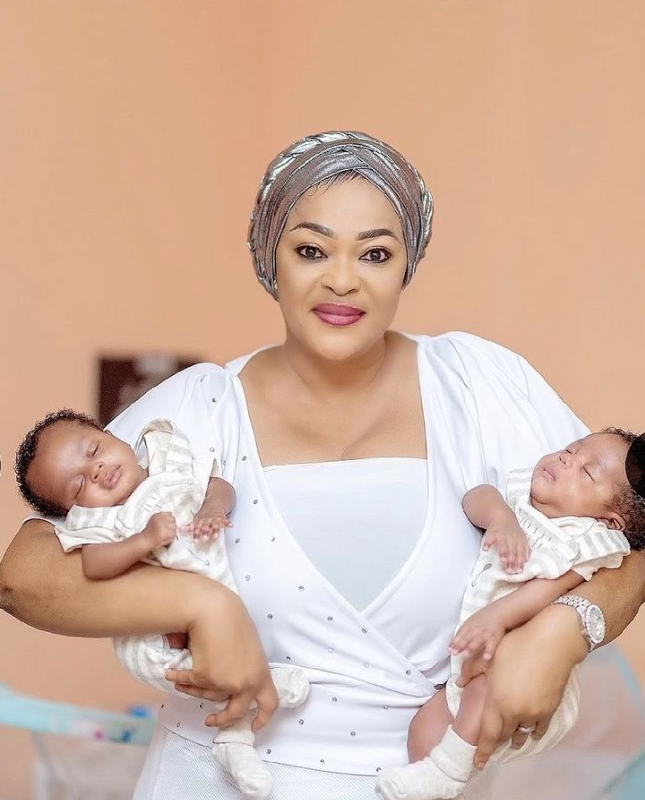 Anyone who saw the picture thought she is the biological mother. However ,the actress upon hearing the circulating news has come out clear with the truth. Kalsoume Sinare has elucidated reports going round that she has given birth to twins by saying that the babies belong to her sister.
Kalsoume Sinare Discloses The True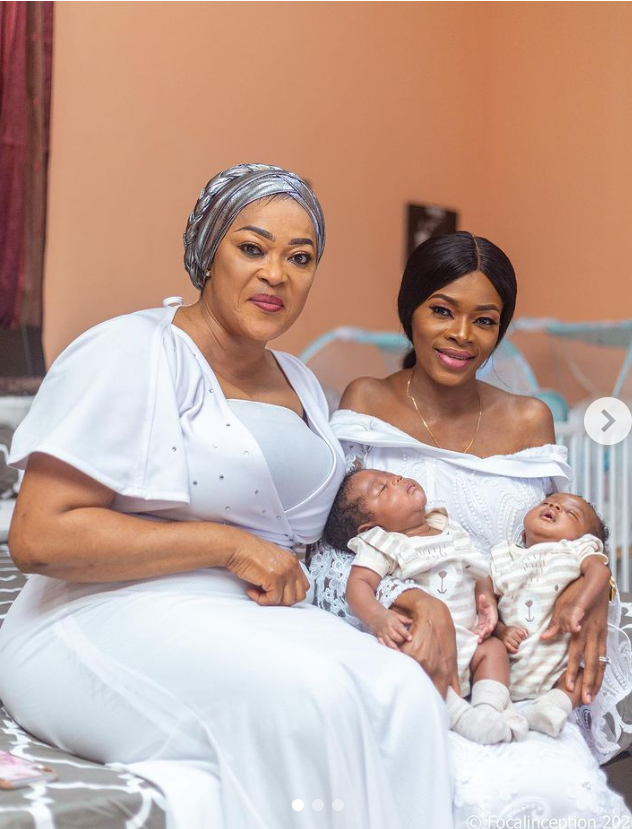 She has however posted another picture of herself together with her sister and their new born babies, with the caption "Congratulations to my little sister, Sekinatu Sinare ……. Allah is the greatest."
Sekinatu Sinare and Her husband picture below: