Sarkodie Funny Responds To Joey B Questioning Him If He Smokes Got A Lot Of People Laughing.
Joe B. the "Tonga" hitmaker who is one of the finest musicians in Ghana asked Sarkodie a simple question on Twitter but the reply Sarkodie gave him got a lot of reacting on it. King Sark Not long ago, posted a picture of himself and the wife smoking a Segar which was trending on twitter, and this photo was tweeted or posted by Sarkodie's very own Tracy Sarkcess after which Sarkodie also retweeted.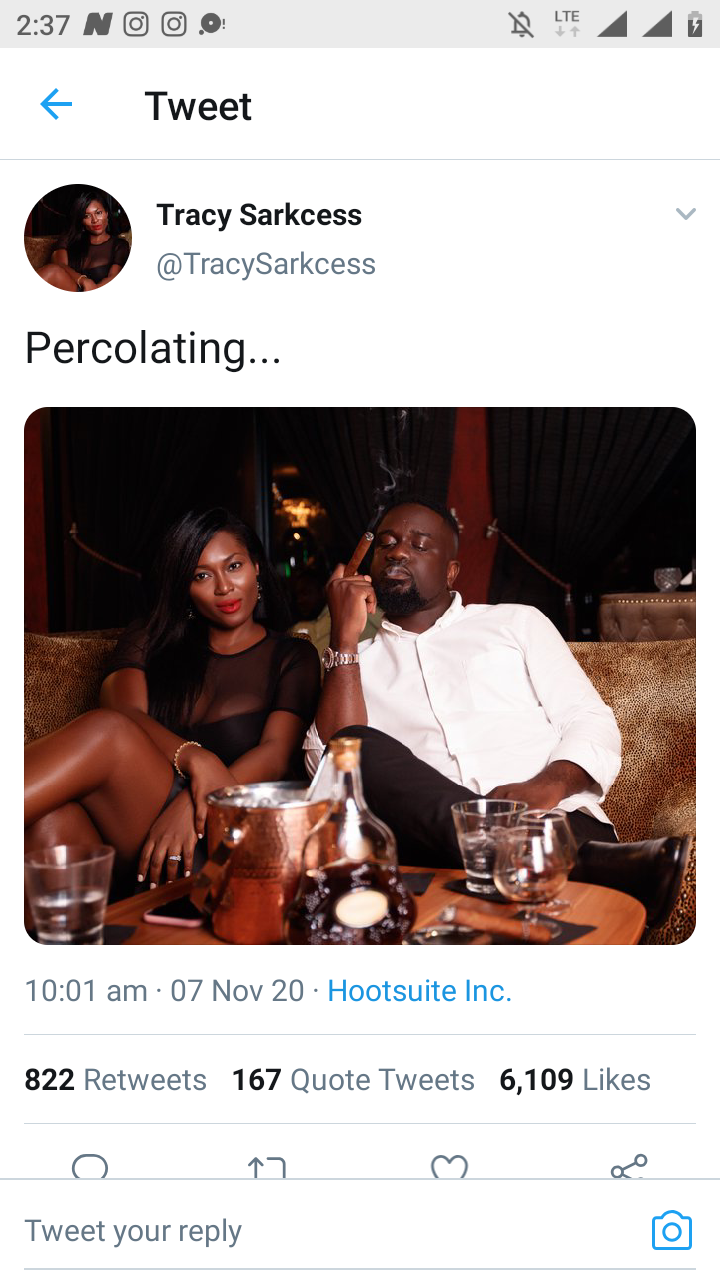 And as amazed as most fans of Sarkodie were to see Sarkodie with a Segar , Joe B. Who is also a good friend and a follower of Sarkodie himself was also surprised, So he commented under the tweet and said , "Mike wo shi?", Which literally means "Mike do you smoke?"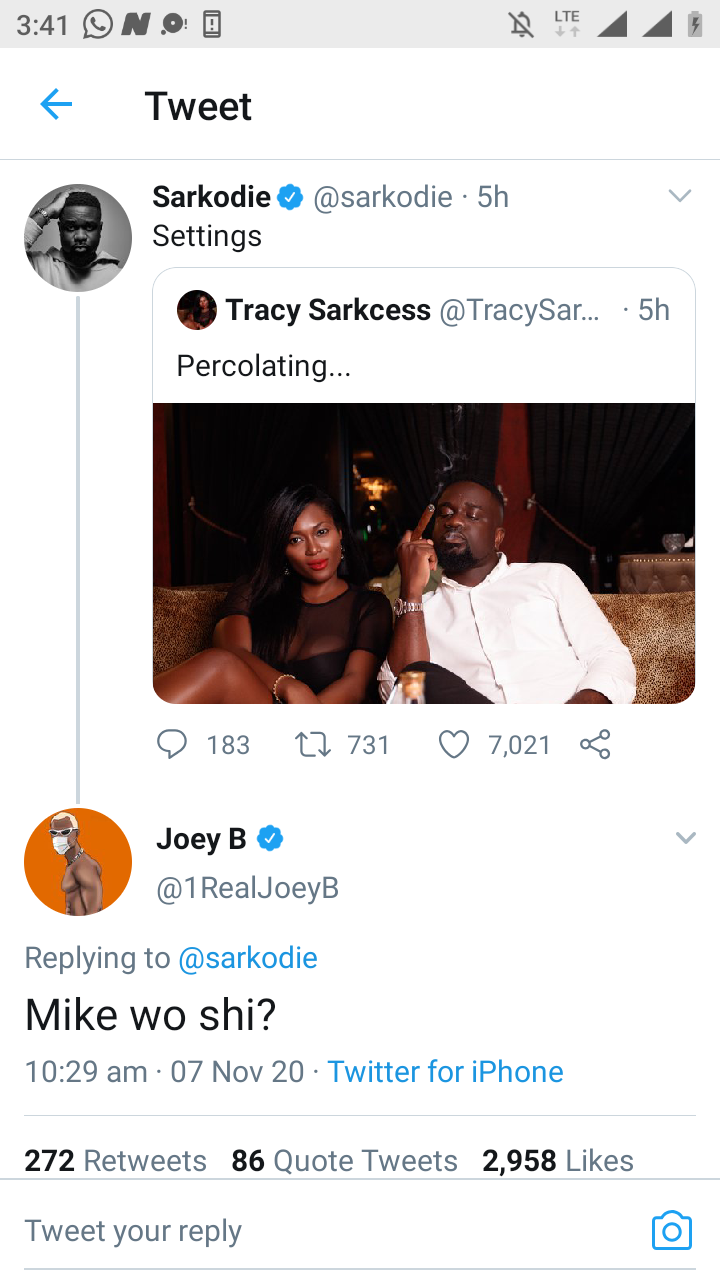 But funny enough Sarkodie responded with a savage answer that got everyone laughing under the comment. After Joe B. asked that Sarkodie responded to him by saying, "Me hata", which literally means "I dry".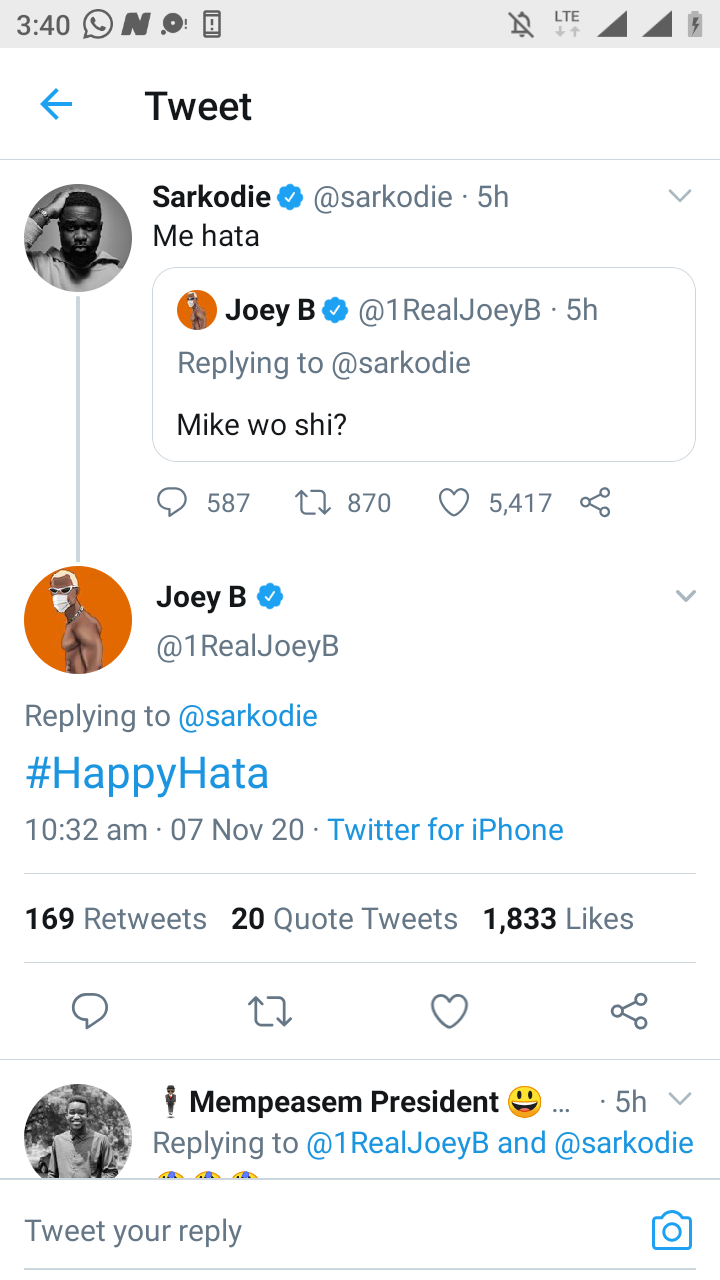 After Sarkodie responded with that reply , fans of Sark couldn't hold back their laughter. See screenshots.