Check out what Diana Hamilton did as she visits Komfo Anokye
Check out what Diana Hamilton did as she visits Komfo Anokye Teaching Hospital
On January 31, 2023, Diana Antwi Hamilton, one of Ghana's best current gospel musicians, paid a visit to the Komfo Anokye Teaching Hospital mostly for charitable purposes.
The current gospel music icon and her team, which consists of the Diana Hamilton Foundation, Property Electronics, Awake, and Enterprise Life, gave mothers and some expectant patients at the Komfo Anokye Teaching Hospital gifts totaling over 80,000 Ghana cedis in value.
Two (2) chest refrigerators from Property Electronics, packs of Awake drinking water, fizzy beverages, 4,000 Ghana cedis for two (2) imprisoned moms in the labor unit, and other supplies were provided.
The gospel artists said that by donating the gifts, she was fulfilling her social obligation to give back to society.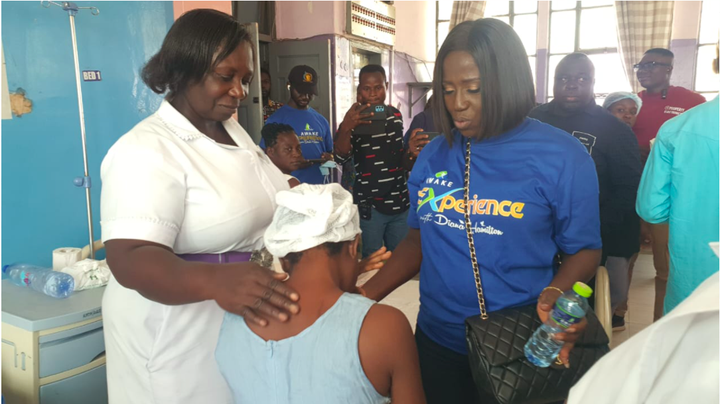 Diana Hamilton explained that the rising financial hardships experienced by some expectant moms who visit the institution to give birth drew her attention, and her nice deed was intended to help the hospital combat the problem.
She still made a plea for all Ghanaians to contribute in order to stop the spread of this developing canker in hospitals in the Greater Kumasi region and elsewhere.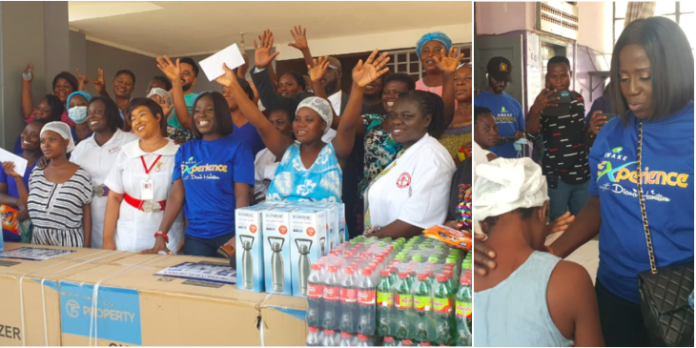 Diana Hamilton, a well-known Ghanaian gospel performer residing in the UK, founded the Hamilton Foundation on February 4, 2017, and since then, it has touched lives.
Watch the video below for more: