So much to learn from Sarkodie – Gambo says he is picking one or two tips from King Sark
Ghanaian rapper, Gambo has confessed that there is alot he can learn from Award-winning rapper, Sarkodie, the CEO of SarkCess Music and the Boss of SarkNation.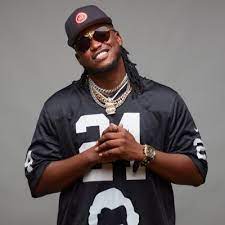 Gambo took to his social media account to post the following, indicating that he is taking up some advice from Sark in order to improve his music career:
All About Ghanaian Rapper, Gambo (Gambo's Biography)
Bashir Annan (born April 8, 1995), better known as Gambo, is a Ghanaian rapper, composer, and performer. He has won the Ghana Teens Choice Awards and has appeared in several newspapers and magazines, including The Ghanaian Times, ModernGhana, Daily Graphic, News Ghana, Yen, TooXclusive, Joy FM, GhanaWeb, and others.
Life of Ghanaian Rapper, Gambo
Gambo was born in Accra, Ghana, on April 8, 1995. He received his schooling from Legon Presbyterian Boys, where he also began his musical career. He graduated from the University of Ghana, where he studied public administration for two years. In 2015, he received the Ultimate Ghana Teen Choice Award at the Ghana Teens Choice Awards. He is also listed as one of the top five rising African performers by Spark Magazine.
Source: SarkNation.com
So much to learn from Sarkodie – Gambo says he is picking one or two tips from King Sark
So much to learn from Sarkodie – Gambo says he is picking one or two tips from King Sark
So much to learn from Sarkodie – Gambo says he is picking one or two tips from King Sark