Successful African YouTuber, Wode Maya reveals the cost of his wedding
Successful African YouTuber, Wode Maya reveals the cost of his wedding
Succesful Ghanaian vlogger, Wode Maya, has revealed how much he spent on his wedding to Miss Trudy, a vlogger she dated for three years.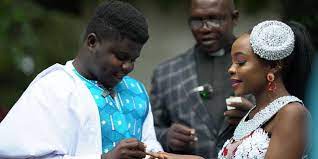 It may be recalled that it was reported that the the YouTuber married his girlfriend last week.
According to Berthold Kobby Winkler Ackon popularly known as Wode Maya, the entire wedding cost him GH10,000 which is equivalent to almost 1000 in US dollars.
Wode Maya would have spent even less if not for the cedi-dollar exchange rates, given that the actual cost of the wedding was only $1,000.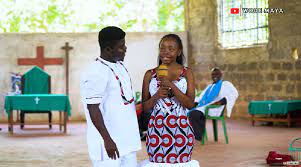 Wode Maya, despite being one of Ghana's wealthiest youtubers, did not have a lavish wedding.
Although he is one of the richest youtubers in Ghana, Wode Maya didn't organise an extravagant wedding.
In his 1,000th youtube video which happened to be his wedding video, Wode Maya presented two goats to his wife's family and they exchanged marital vows under a simple tent.
The marriage ceremony was attended by a few friensds and family of the couple.
Wode Maya is widely regarded as the first Ghanaian YouTuber to be awarded the YouTube Gold Play Button.
TAGS,
Wode Maya,
Wode Maya and Miss Trudy,
Wode Maya wedding,
Wode Maya wedding cost,
Wode Maya Marries His Kenyan Girlfriend
Wode Maya's Marriage Photos
Source: SarkNation.com
Successful African YouTuber, Wode Maya reveals the cost of his wedding
Successful African YouTuber, Wode Maya reveals the cost of his wedding