Mr P and Rudeboy of P Square shut down Houston as they give them back to back old songs #Psquare100CitiesWorldTour
Mr P and Rudeboy of P Square shut down Houston as they give them back to back old songs #Psquare100CitiesWorldTour
Rudeboy and Mr P, the renowned Nigerian music team behind P Square music, are now in the United States for a musical tour titled Psquare 100 Cities World Tour which is tagged #Psquare100CitiesWorldTour.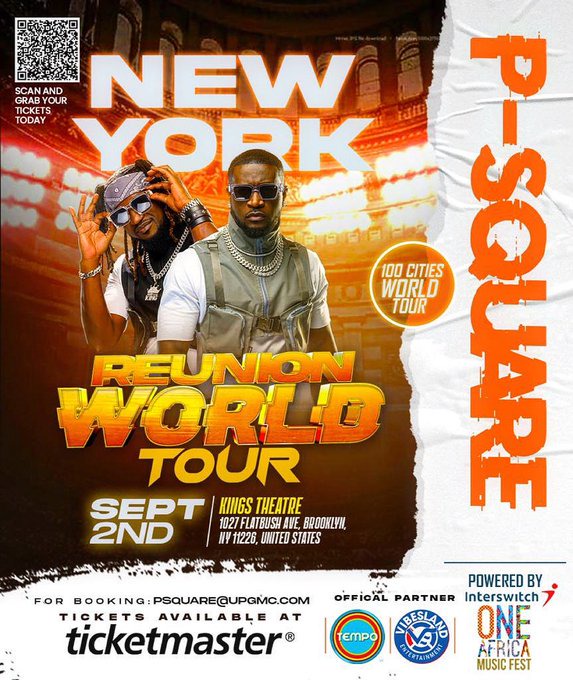 As part of their scheduled show is the one they just did in Houston, Texas, where they really gave the audience a great value for their money with back-to-back hit tracks, including old P-Square songs like Busy Body.
Psquare Shutdown Houston With Back To Back Hits, including Do Me, Danger, Eno Easy & More, as they tour after coming back together, which they dubbed "Psquare Reunion World Tour".
They moved to social media to thank Houston for their support, with Rudeboy saying "Thank you Houston" and revealing their "NEXT STOP," which is the next town and date they will be playing, noting Charlotte on Saturday the 10th and Maryland on Sunday the 11th.
Thank you Houston 🇺🇸 NEXT STOP 👉🏾 Charlotte 10th Saturday 🇺🇸 Maryland 11th Sunday 🇺🇸 #Psquare100CitiesWorldTour pic.twitter.com/8NWRUuS6vt

— Rudeboy (@rudeboypsquare) September 7, 2022